TIRE SERVICE
Finding exceptional tire services at a great price is easy to do when you learn more about the special promotions offered from time to time through Mercedes-Benz of McKinney.
Benefits of Tire Service
When you take the time to carefully select the right Mercedes-Benz sedan, coupe or SUV to drive around in regularly, keeping it properly maintained is a top priority. While there are many maintenance services that are essential to the superior care of your vehicle, tire services are easy to overlook and critical to many aspects of vehicle ownership. Remember that your tires endure significant wear and tear with each mile that you drive in McKinney and beyond. Both air pressure and the level of tread on the tires are affected, and these factors play a large role in your ownership and driving experiences. Remember that the condition of your tires can affect braking time, handling, fuel efficiency and the condition of other systems in your vehicle. With this in mind, everything from your safety on the road to your usage and repair costs are directly linked to the condition of your tires. When you expect great things from a tire service provider, the team at Mercedes-Benz of McKinney will live up to your high expectations.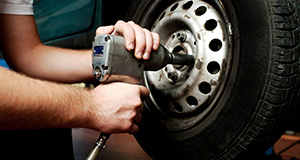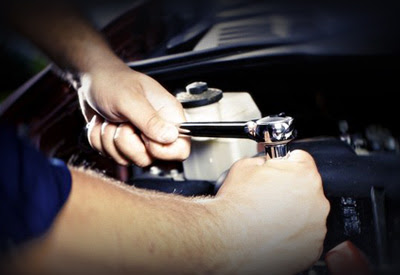 Customer Reviews


Mercedes-Benz of McKinney
2080 N Central Expy, McKinney, TX 75070
Serving
McKinney

,

Dallas

&

Plano

When you drop your Mercedes-Benz off with a service center team for tire services, you demand excellence. With some service centers, you may not know anything about the skills and training of the individuals who will be assigned to work on your tires, but this is not your experience when you bring your car or SUV to Mercedes-Benz of McKinney. Because we only hire certified technicians to work in our center, you can feel confident knowing that our team will complete quality work regardless of the service that is needed. Remember that we offer a full range of tire services as well as all other vehicle repair and maintenance work that may be needed over the years. In fact, our service techs are even skilled at working on any other make and model that you need assistance with.
Tire Service
Finding a trusted and experienced auto service team is an essential component to getting quality maintenance work completed on your vehicle, but remember that even the highest-quality services may be diminished when poor quality parts are used. At Mercedes-Benz of McKinney, we understand the essential nature of parts for tire services and for all other services that we offer in our automotive center. Because of this, you can feel confident that only OEM parts will be used when replacement components are required. While aftermarket parts may be unproven or lower in quality, you can expect wonderful things from OEM parts that have been specifically designed for use with your Mercedes-Benz. Our entire team at Mercedes-Benz of McKinney is committed to the goal of being your reputable automotive partner over the years. From the high-caliber service that we provide during the sales process to the exceptional results we can produce in our auto service center, you can feel great about your decision to continue to do business with us over the years. Regardless of whether you need tire service or another type of automotive service today, schedule your appointment with us to receive prompt attention when you arrive.