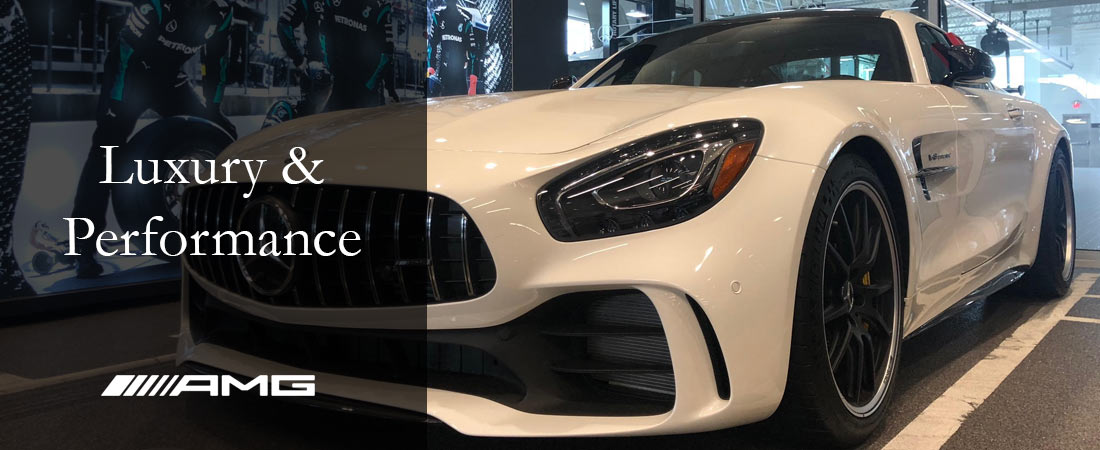 In an old mill In 1967, a pair of automotive engineers with a love for motorsports started fine-tuning engines for Mercedes-Benz race cars. This grew into AMG®, the performance division of Mercedes-Benz. AMG® designs some of the world's most desired vehicles. They're the output of skilled engineers, designers and craftsmen with a mission to test and extend the limits. They all agree that driving performance means never taking shortcuts.
Hand built to the highest automotive standards and Inspired by the track, every AMG® model is both a precision racing instrument and a work of art set free on the streets of McKinney and throughout Texas.

Produced in limited numbers that ensure unequaled in drivability or desirability, every AMG® model is hand-built at a separate AMG® facility by a squad of about 50 master engine builders.
From the CLA to the S-Class, nearly every Mercedes-Benz model has an AMG® counterpart. Each AMG® version resembles an athletic cousin of the Mercedes-Benz model, with a lower, more aggressive stance and competition-inspired finishes.

This AMG® difference runs deep. Every handmade AMG® engine provides more acceleration, more power, and more control.
From the 2.0L turbo I-4 in the AMG® CLA 45 and GLA 45, the most powerful engine of its kind in the world, to the 621 hp 6.0L biturbo V-12 that can propel the S-Class from 0-60 mph in a mere 4.2 seconds, AMG® models are built for performance.

With superior power comes superior luxury, and every AMG® is engineered to provide the optimal driving experience, from the cutting-edge technology at the driver's command to the hand-stitched materials throughout the cabin.
Come to Mercedes-Benz of McKinney to make a stronger statement in the driver's seat of any AMG® model.
Fill out the form to schedule a visit with one of our AMG® experts. Then visit us at Mercedes-Benz of McKinney for the test-drive you'll never forget.