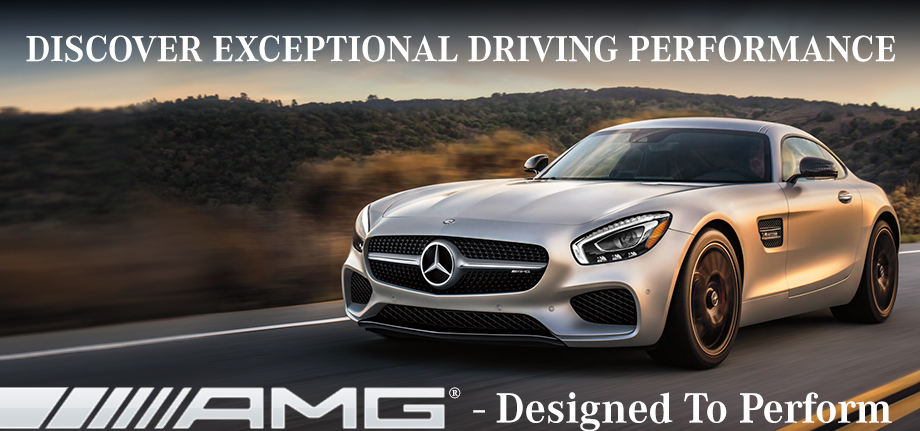 You're worthy of a luxury car-buying experience that's as sophisticated as the car itself. That's why Mercedes-Benz of McKinney is proud to be a Mercedes-Benz AMG® dealer.

AMG® is the innovator in high-performance design for the Mercedes-Benz brand, delivering unique power, precision handling and handcrafted style with every model sold.

Test drive perfection today at Mercedes-Benz of McKinney.


Mercedes-Benz AMG began pushing the boundaries of automotive potential in 1967 when two automotive engineers began modifying Mercedes-Benz racing models to indulge their passion for motorsports.

Today this same precision can be found in the design and build of every AMG model. You'll never drive a mass-produced Mercedes-Benz AMG because each model is carefully handcrafted by a team of master engine builders..

With great power comes great luxury. AMG models are designed to maximize your driving experience, from the hand-stitched interior seating to the revolutionary technology at your fingertips.

Every Mercedes-Benz AMG is characterized by its race-inspired athletic frame and aggressive stance. Under the hood, AMG's handcrafted engines offer an unforgettable driving experience.

From the 2.0L turbo I-4 in the AMG CLA45 and the GLA45 - the most powerful engine of its kind in the world - to the 621 hp 6.0L biturbo V-12, which can take the S-Class from 0-60 mph in just 4.2 seconds, AMGs are built to perform.

If you want to drive the pinnacle of automotive engineering, get a Mercedes-Benz AMG model with more power, more acceleration and more control.

Visit Mercedes-Benz of McKinney today and our sales associates will focus their attention on your driving needs.

Fill out the form, then take a test drive today at Mercedes-Benz of McKinney serving McKinney, Allen, Prosper and surrounding areas.
.